Video Tarot Specs:
* 23 Card Major Arcana Deck
* Limited to Only 250, Hand-Numbered Sets
* Art Medium: Hand-drawings, with Layered Colors Detailed in Photoshop
* Standard Tarot Size: 2.75 by 4.75 inches - 7 by 12 cm
* Cardstock: Sturdy (330 GSM Royal), Semi-Gloss Finish
* Borderless Deck
* Card Backs: Unique Design, Reversible, (Shown Below)
*Includes: 22 Majors + Happy Squirrel card, Reading Spread, Cheat Sheet, Book - in a Flip-Top Box
*LWB: 76 Page, Soft Cover Booklet
+ FREE eBook with Proof of Purchase, (Color Images of all the Cards)
* Titles: Familiar (20 - Judgment was replaced with Liberation)
* Justice: 8, and Strength: 11
* ISBN: 978-0-578-74139-0
* Publication: Autumn 2020
* Currently at Special Price: $28. w/ Free U.S. Postage
*Internationals: 1st Class Mail with Discounted Postage


A detailed, compelling review with brilliant insights by Tero Hynynen, Tarot teacher, author & creator of The Arcanum
Cinema is such a rich cornucopia for story and image that it is surprising there aren't more decks devoted to the subject. This one has the advantage of real movie lovers and the fresh and exciting art of Teppei Ando. This set combines modern imagery with an author's eye for cinematic substance.
~ Diane Wilkes,
Tarot author, teacher and director of the
Southeastern Tarot Conclave
…One of the most beautiful Indie decks made recently, in my opinion. Each card is attached to a mythical film (generally speaking), so Jim Jarmusch, Matt Groening and Martin Scorsese live together in this exquisite deck, ideal for cinema and art lovers!!! Everything is steeped in detail and wonder... Pure love!!!
~ Ana Groch: Ministry of Art and Culture, (Argentina), avid Tarot collector and historian.
"Teppei's style evokes underground comics and zines, more touchstones of contemporary myth and culture. By focusing on individual characters in the films the Ando's make the experience and use of the deck highly personal."
~ Eric K. Lerner
- Writer, healer and artist, with art featured in museum collections, exhibitions and books worldwide.
---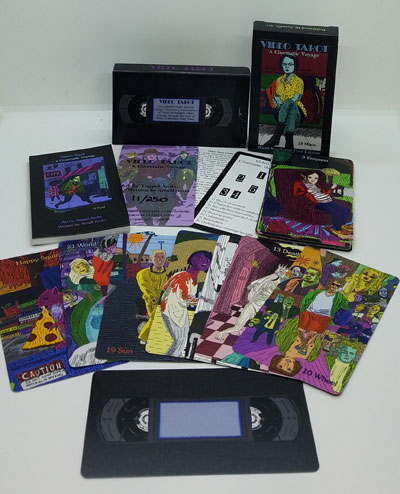 Video Tarot is a tantalizing deck created with my graphic artist son Teppei, while he was home for a year, during a challenging time with Bipolar Disorder. Since watching & talking movies has always been our comfort zone, it was a great way to explore Tarot's complex layers, often reflected in the storytelling medium of film. This Major Arcana deck and book set includes traditional + alternative meanings, along with an overview of these 22 celebrated art house films that correspond with the cards. It's been great fun disseminating films together, through the lens of the Major Arcana archetypes (which I've collected & shared online for decades) We hope you will support and enjoy this heartfelt offering with a special price and free P&H (for a limited time) .

A rather hypnotic video of Teppei sketching cards inspired by our movie choices

Deck Set Details: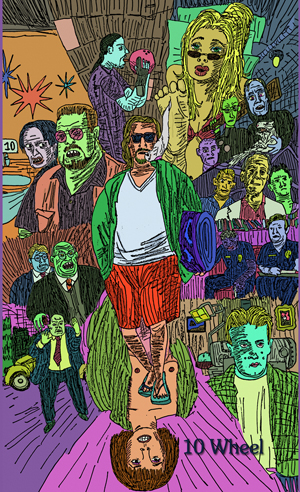 The 76 page, soft-cover book is a friendly, helpful companion. A FREE eBook version with color card images is also available with orders (upon request). Each card write-up has a section with an overview of the movie and key ways it relates to our card. And a section sharing notes about our card art, and another with card meanings (pertaining to readings). Additional movies that also reflect each card's narrative are included for further contemplation, along with space for you to add your own.

Here is an example from our book (10 - Wheel card image is shared on this page):

10. Wheel
Movie: The Big Lebowski, 1998
Directed & Co-written by: Ethan Coen and Joel Coen

Description: The Dude (Jeff Bridges) likes to keep things chill. His priorities include bowling and having a stash of pot and White Russians flowing. His days of being a political activist have long faded in a fog. But when he returns home one night, he's ambushed by nihilists, hired by a pornographer, demanding money owed by the trophy wife of another Jeffrey Lebowski (David Huddleston), a prominent millionaire. They rough up the dazed Dude and after realizing they've got the wrong Lebowski, pee on his rug before departing. This distresses the Dude because the rug really tied the room together. Much of the calamity that ensues stems from the Dude wanting his rug replaced so he can get back to his carefree life. He's tasked by the other Lebowski to deliver the ransom to secure the kidnapped trophy wife's release, which goes awry when the Dude's buddy Walter (John Goodman) schemes to keep the ransom money. The easy going Dude and his explosive, Vietnam Vet friend Walter pull each other in opposing directions on 'the Wheel', as do others he encounters, who are all invested in the outcome of this wild ride that's dragging him far from his comfort zone. But with the inner calm of Buddha, the Dude abides and rides the ups and downs that destiny has designated and by going with the flow and keeping his cool, finds his equilibrium once more.

In the card: The Dude (Jeff Bridges) is the central image, carrying his precious rug and having a trippy bowling dream about Maude (Julianne Moore) depicted just below. Up top is Bunny Lebowski (Tara Reid) and to the left, Jesus (John Turturro). Below him, on the left are Walter (John Goodman) and Donny (Steve Buscemi) and under them, Mr. Lebowski (David Huddleston) with assistant Brandt (Philip Seymour Hoffman). Just below them is detective Da Fino (Jon Polito). And below Bunny, to the right are three nihilists, two cops and bottom right is Little Larry.

Meaning: Learning to go with the flow, realizing there is a reason for everything. An elevated awareness of the laws of change and natural cycles can assist with one's personal karma and destiny. The art of timing is key. Good fortune is possible while understanding the laws of attraction. Taking responsibility for one's own fate.

More Films with the 10 - Wheel card theme: Small Change, The Man Who Wasn't There, Down By Law, The Man Without a Past, Croupier, The Curious Case of Benjamin Button, Short Cuts, The Grand Budapest Hotel, and Extract.



Video Tarot Cards with their Movie Match-Ups:




0 Fool - Movie: Inside Llewyn Davis, 2013

Directors: Ethan Coen and Joel Coen

1 Magician - Movie: Jackie Brown, 1997

Director and Creator: Quentin Tarantino

2 Priestess - Movie: Soul Boy, 2010
Kenyan Female Director: Hawa Essuman, Written by Billy Kahora

3 Empress - Movie: Juno, 2007

Director: Jason Reitman, Screenplay: Diablo Cody

4 Emperor - Movie: Sanjuro, 1962

Japanese Director: Akira Kurosawa

5 Hierophant - Movie: Milk, 2008

Director: Gus Van Sant, Screenplay: Dustin Lance Black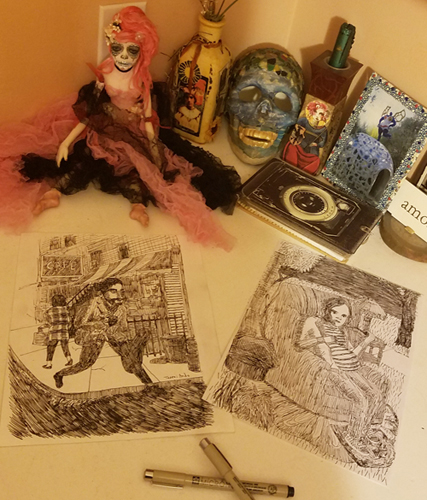 6 Lovers - Movie: Only Lovers Left Alive, 2014

Director and Creator: Jim Jarmusch

7 Chariot - Movie: Mad Max Fury Road, 2015

Australian Director: George Miller

8 Justice - Movie: True Grit, 2010

Directors: Ethan Coen and Joel Coen

9 Hermit - Movie: PI, 1998
Director: Darren Aronofsky, Screenplay: Written with Sean Gullette

10 Wheel - Movie: The Big Lebowski, 1998

Director/Screenwriters: Ethan Coen, Joel Coen

11 Strength - Movie: Winter's Bone, 2010

Female Director: Debra Granik, Story by: Daniel Woodrell

12 Hanged Man - Movie: Cool Hand Luke, 1967

Director: Stuart Rosenberg

13 Death - Movie: Pan's Labyrinth, 2006

Mexican Director & Creator: Guillermo del Toro

14 Temperance - Movie: Paterson, 2016

Director & Creator: Jim Jarmusch

15 Devil - Movie: Cape Fear, 1991

Director with Screenplay by: Martin Scorsese

16 Tower - Movie: US, 2019

Written and Directed by: Jordan Peele

17 Star - Movie: Amelie, 2001

French Director: Jean-Pierre Jeunet

18 Moon - Movie: Ghost World, 2001

Directed by: Terry Zwigoff & Written by Daniel Clowes

19 Sun - Movie: Bottle Rocket, 1996

Director: Wes Anderson, Screenplay with Owen Wilson

20 Liberation - Movie: Shawshank Redemption, 1994

Hungarian Director: Frank Darabont, Adapted from a Novella by Stephen King

21 World - Movie: Time Bandits, 1981

British Director: Terry Gilliam, Screenplay with: Michael Palin

Bonus Card: Happy Squirrel (Inspired by The Simpsons)

Created by: Matt Groening (Series 6, Episode 17)


---
Video Tarot

Cards + match-up films: 0 Fool (Inside Llewyn Davis), 3 Empress (Juno), 8 Justice (True Grit) & 11 Strength (Winter's Bone)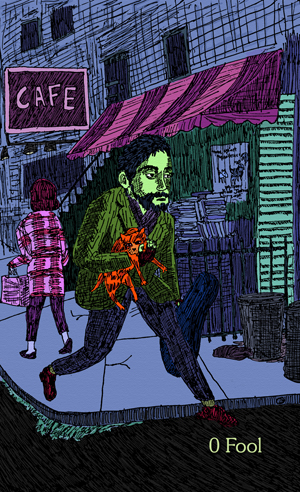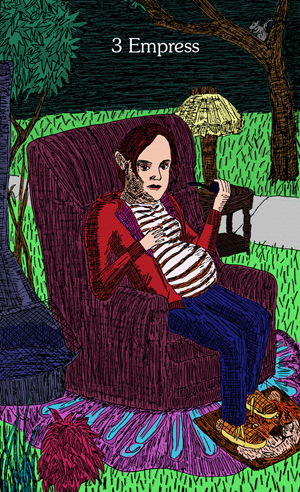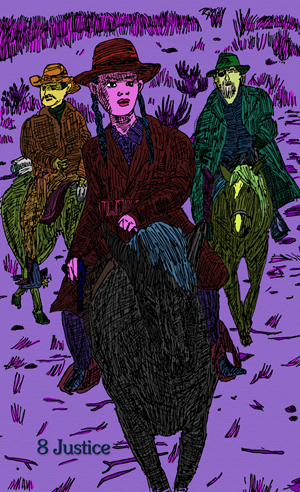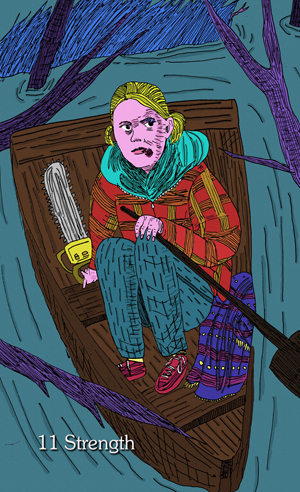 Video Tarot Cards 2nd Row: 16 Tower (US), 18 Moon (Ghost World), 21 World (Time Bandits) & Happy Squirrel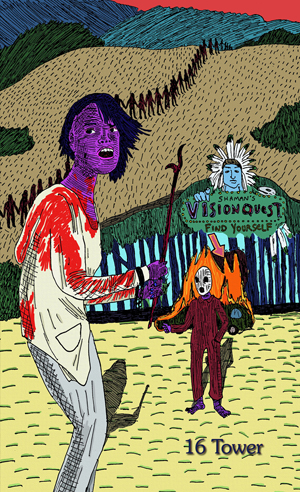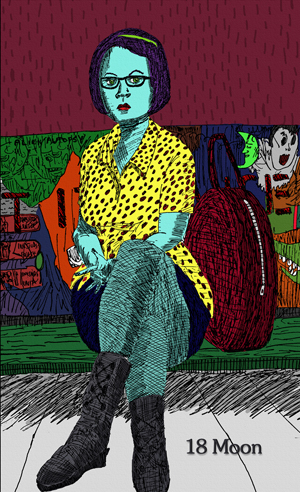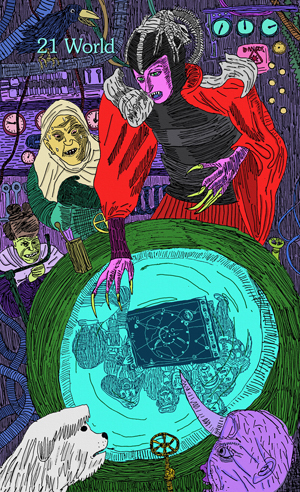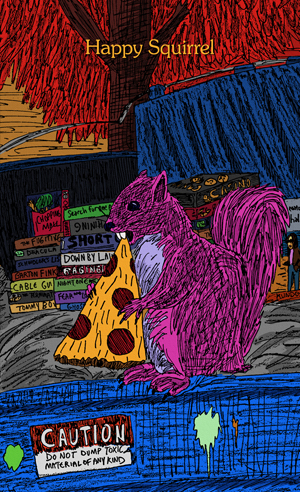 ---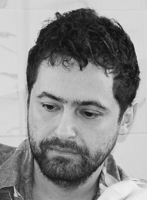 About the artist, Teppei Ando:
Has a B.A. from the Academy of Art University and has been working as an illustrator and gallery artist since 2007; primarily in Oakland, currently in New Mexico. He has self-published numerous comics and was the editor for the underground cult comic The Gremlin Quarterly; curating artists from around the world. He's currently working on his first graphic novel, AM i DUMMY which was inspired by his struggles with mental illness. As an animator, Teppei has created music videos for popular bands such as Sonny and the Sunsets, La La Love You, Social Studies, The Sam Chase and Night Auditor, which were favorably reviewed on NPR, SPIN, VICE, JUXTAPOZ, STEROGUM, SF WEEKLY and more. After screening his animated shorts CORPUS DELICTI and DEADLY GARDEN at film festivals, Teppei was asked to contribute animated segments for the feature film RUMINATIONS which screened at various film festivals from coast to coast and went on to win several awards.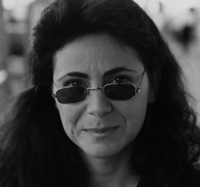 About the writer, Arnell Ando:
I'm a certified Expressive Arts Therapist who has passionately studied Tarot since the 1980's. I've contributed to countless collaborations and created five decks so far, including Transformational Tarot, published by U.S. Games. I also publish artist's decks I adore, such as Dark Goddess, Greek Goddess Tarot, and Tarot of the Crone by Ellen Lorenzi-Prince, and Pholarchos Tarot by Carmen Sorrenti. Since 2011 I've co-run Tarot Art, History Tours of Italy with my logistics-wiz husband and our Museo dei Tarocchi friends and co-wrote the Tarot Travel Guide of Italy with them. I currently reside in New Mexico with my beloved Michael and Teppei nearby. Check out my site full of art, decks, miniature occult shops, publications, reviews and essays.


Video Tarot Special Price: $28
Currently offering Discount Deck Price + Free U.S. Postage for 1 or 2 Decks!

*Internationals: Offering Discounted Postage, Please E-mail Arnell for Details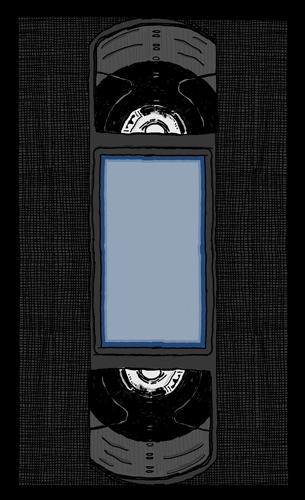 Card Back for Video Tarot

Feel free to contact publisher, distributor, Arnell Ando for questions, comments & inquiries. Thank you!

Illustrations & written contents are protected by Copyright 2020. Images and text may be used on sites as 'Card of the Day' reflections or review purposes but must include creators' names and deck title. Thanks!