The Last Tarot Art & History, 14-Day Tour of Italy was April 2015

If you could not join us, happy news!
Tarot Travel Guide of Italy is available as a PDF eBook! Full of fascinating historical details, colorful imagery, maps + live links to magical places & artists met.

Here is our the 2015 tour video created from fav highlights & images. It gives a sense of this magical tour. Hope it transports you to bella Italia. Buon viaggio!

Info on our last 14 Day Tour of Italy, Spring 2015
---
This page describes Tarot Art & History Tour of Italy,
September 26th – October 7th 2011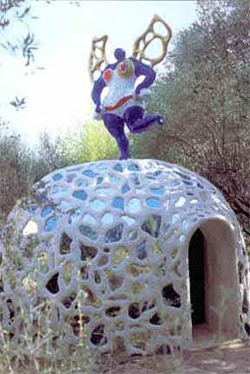 Honoring the legacy of Tarot artist and scholar Brian Williams, who first enchanted us with Italy's deep connection to Tarot, Arnell Ando, (of Transformational Tarot) and Michael McAteer and most prestigiously, our fabulous friends of Museo dei Tarocchi will lead a merry band of travelers in autumn of 2011 to the magical birthplace of Tarot in northern Italy. A few Tarot luminaries attending, are Mary K. Greer, Michele Jackson, Ellen Lorenzi-Prince, and Shelley Carter among others, as well as cherished Tarot friends in the Tarot community.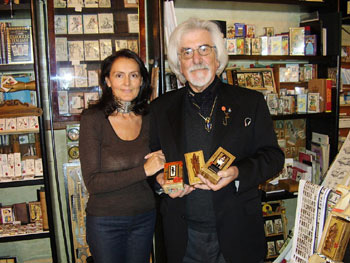 Highlights Include: In cosmopolitan Milan, we'll visit the awe inspiring Renaissance fortress of the Castello Sforzesco, where the ancient Visconti Tarot cards were said to be found in an abandoned well. We'll bask in the beauty of frescoes by Leonardo da Vinci and by Bonifacio Bembo, the creator of the earliest known Tarot deck. We'll visit living Italian artists, publishers and scholars who are among the most prolific in the field. We'll enjoy inspirational art showing how the richness of this culture fostered the Tarot. We'll spend time with internationally renowned Tarot artist and publisher, Osvaldo Menegazzi and be mesmerized in his shop Il Meneghello. And later dine with Osvaldo at one of Milan's finer eateries. And we'll revel in the beauty of Milan itself, with its incredible Gothic Cathedral, the famous piazza, Galleria Vittorio Emanuele, (world's oldest Mall) and an occult shop sure to delight with hard to find Tarot. We will visit the incredible Cimitero Monumentale; so moving and unforgettable…entering through a massive Neo-Medieval style building of marble and stone. This gigantic cemetery has rows upon rows of breathtaking sculptures from classical to contemporary, Greek temples, and other elaborate monuments dedicated to the long departed and beloved.

In idyllic Fererra we'll soak in the warm ambiance of a Renaissance village. Highlights to include a 14th century Palace, boasting frescos by early Renaissance painter Cossa, which depict astrological paintings which have correlation to Tarot symbology, a majestic castle - art museum, and a Romanesque Cathedral with Baroque style interiors.

We will stay in historically rich city of Bologna and have a private tour with the director of Museo dei Tarocchi, Morena Poltronieri. She will reveal early symbology inherent in Tarot found in the magnificent Cathedral, St. Petroni, the St. James church and wonderful museums waiting to be explored. Onward to Riola, where we will spend the day at the incredible Tarot Museum nestled in a small hilltop village, surrounded by majestic forests and mountains. An impressive array of original Tarot artworks from around the world, as well as a remarkable collection of decks from the rare to the unusual and most popular awaits us. The 400 year old building of the Tarot museum so lovingly restored, has many hidden treasures including tree trunks that open to reveal shelves of prized Tarocchi and tiny doors with lit windows hidden in stone walls that open to show off precious miniature artworks. The Museo folks will throw a special garden party for us with their Tarot artist friends!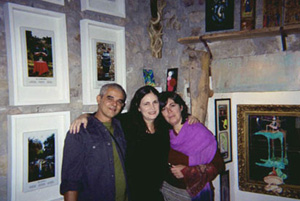 Next we will travel to the enchanting Tuscany region, with its tidy lines of cypress trees, endless olive groves, and lazy sunflowers…like gazing into an immense painting. Medieval castles and villages dot the landscape adding to this picturesque scene. We will stay in a fabulous ancient castle while we travel the Tuscany countryside!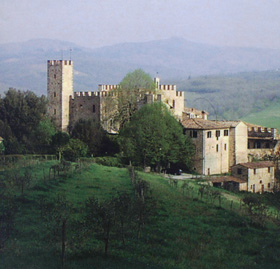 We will visit Florence with time to explore its great and gentle beauty. And the charming Renaissance town of Pienza with street signs like titles of Tarot Trumps and enticing shops and beautiful Cathedral. And stay for a spell in the marvelous medieval city of Siena which offers much to tantalize the palette and inspire the artist within; with stunning B&W marbled Duomo di Siena, designed to fill the visitor with overwhelming awe. Mosaics and frescoes with pre-Christian, Pagan imagery and symbology also found in ancient Tarot decks. And fabulous museums await with some of the greatest masterpieces of all time. Cobblestone paths spiral out from the Campo de Piazza offering wonderful eateries and unusual shops.

At the heart of our tour we will make a spiritual pilgrimage to the Tarot Garden of Niki De Saint Phalle. A breathtaking view of colorful sculptures loom large on the horizon as we draw near… Niki created this amazing magical place where all twenty two trumps welcome us to explore and play in sight of the Mediterranean sea, surrounded by a rocky landscape graced with olive and oak trees. Unlike most museums where you're not allowed to touch or even take photos, the Tarot garden invites us to interact with the art.

The tour ends where it began in Milan and having come full circle, we can bask in the collective experience of a lifetime!

This trip coincides with the Association for Tarot Studies (ATS ) Symposium set for September 23rd – 25th in Saint Suzanne, France (in case you want to combine both adventures).

Arnell and Michael have gone on both memorable Tarot art history tours with Brian Williams in 1999 and 2000 and have since returned frequently to become more deeply enamored with this magical place and visit dear Tarot friends who offer to make this tour a very special one indeed.


Tarot Art & History Tour ~ September 26th – October 7th 2011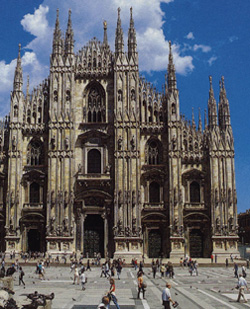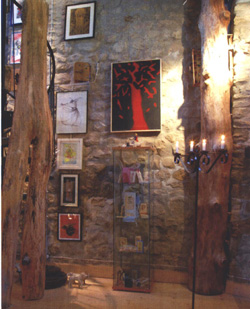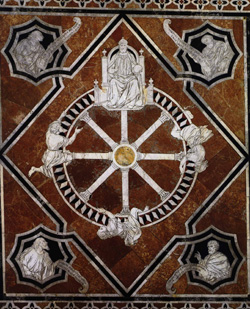 ---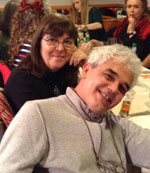 Morena Poltronieri, director of Museo dei Tarocchi pictured with creative partner Ernesto Fazioli. Their international Tarot Museum houses an impressive Tarot deck & art collection along with a publishing house and bookshop. They are respected scholars of tarot, astrology, ancient esoteric history, architecture, symbolism & lore in both Italy and abroad. Check out this mini site which showcases the Tarot Museum, and offers deck reviews of their various published decks.

Arnell Ando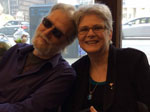 is a certified tour manager. This is the 4th tour she is co-organizing with husband Michael McAteer and Tarot Museo friends. She's a Expressive Arts Therapist who has passionately studied Tarot since 1985. She's contributed to countless collaborative projects and created five decks so far including, Transformational Tarot published by U.S. Games. She also publishes indie artist's decks such as Video Tarot, created with her artist son Teppei. And Dark Goddess, Tarot of the Crone, Minoan Tarot and Greek Goddess Tarot - all with the legendary Ellen Lorenzi-Prince. Plus Pholarchos Tarot, by the evocative Carmen Sorrenti (from previous Tarot tours). Arnell has combined studies in spiritual and psychological realms to create her unique interpretation of Tarot. She and Michael reside in New Mexico. You can view her art, decks, and a line of custom, miniature occult shops, or read articles & reviews: www.arnellart.com Michael & Arnell went on the two Tarot history tours with Tarot artist, writer and scholar Brian Williams (1999 & 2000) and dedicate these magical tours to his brilliant legacy with much love and fond remembrances.